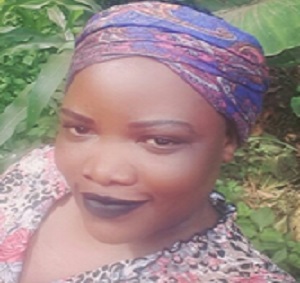 Diana Nansumba
Assistant Programs Officer Kampala District
---
Diana Nansumba is an Assistant Program Officer under the Local Activism Department, Kampala District, CEDOVIP. She is part of the team at the forefront of implementing SASA! to prevent Violence Against Women and Girls (VAWG) in Kampala district.
Diana holds an honors Diploma in Guidance and Counseling from Makerere Institute for Social Development MISD, and a Certificate in Feminist Leadership, CREA. She previously volunteered at CEDOVIP for over a year. Diana has also worked with Nabweru Health Centre III as a counselor and has experience in HIV/AIDS related issues, counseling and rapid testing; Counselor for Rehabilitation Centre for Victims of Domestic and Sexual Violence [RECESVID]; and participated in the youth review of Beijing Platform For Action BPFA in Abidjan Cote d'Ivoire courtesy of UN WOMEN in 2019.
She is a passionate feminist who aspires for an inclusive world; is easy going, free spirited, and has an independent mind. Diana loves to read, hold feminist conversations, travel, learning new things, music and dancing.