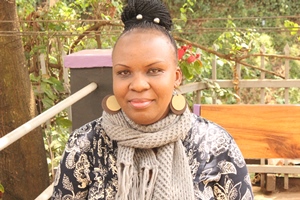 Eleanor Nambozo Watuulo
Finance Officer CEDOVIP
---
Eleanor Nambozo Watuulo is the Finance Officer at CEDOVIP. She holds a Bachelor's Degree in Business Administration from Makerere University; and a Diploma in Computer Science.
Eleanor has vast experience as a Finance Officer and has previously worked with Gapco Uganda as an Accounts Assistant/Sales Executive; EASSI as a Research Assistant; and Her Tours and Travel as an Accountant and Computer Personnel. Eleanor has experience in accounts and financial administration. She is diligent and time conscious. She is an excellent team player, and committed to her role.
Eleanor aspires to become a financial analyst. She is passionate about women's rights and envisions a world where women and girls are respected and treated justly.