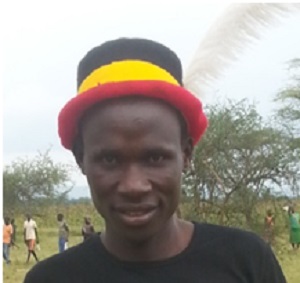 Faustino Longole
Program Officer Moroto District
---
Faustino Longole is a Program Officer under the Local Activism Department, Moroto District, for CEDOVIP. He is part of the team at the forefront of implementing SASA! to prevent Violence Against Women and Girls (VAWG) and Female Genital Cutting (FGM) in Moroto district.
Faustino holds a Bachelor of Arts Degree in Ethics and Human Rights from Makerere University; and has a certificate in community-based intervention strategies from Global health and HIV/AIDS Initiative Uganda. Faustino has experience in mobilizing communities to promote human rights and prevent violence against women. Before joining CEDOVIP, he has previously worked with Network for Stepping Stones Approaches as a senior peer educator in Moroto; and interned with African Network for Prevention and Protection against Child Abuse and Neglect.
He also worked as a Project Officer for Matheniko Development Forum. Faustino is passionate about enhancement of human rights, specifically women's rights.