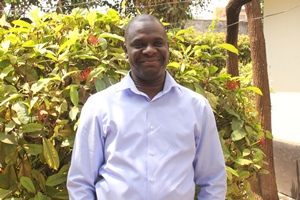 George Stephen Emoit
Finance and Operations Manager CEDOVIP
---
George Stephen Emoit, is the Finance and Operations Manager at CEDOVIP. He provides financial, administrative and human resource oversight of the organisation's operations.
George holds a Master's degree in Business Administration from Eastern and Southern African Management Institute (ESAMI), and a Bachelor of Commerce, specialising in Accounting from Makerere University; and part qualified accountant with ICPAU, Level III. He has extensive experience in finance management and business development, with extensive experience in providing financial oversight, controls, audit, grants management, administrative, human resource and finance management in civil society organizations and business entities.
George is a strong team player with ability to make teams achieve with the same competencies, and passionate about creating a world where everyone lives with dignity.