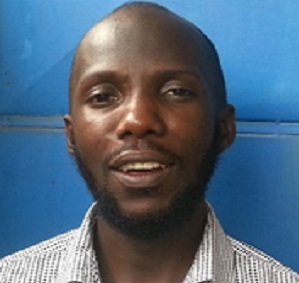 Hassan Sulaiman Sonko
Programs Officer Kampala District
---
Hassan Sulaiman Sonko, is a Program Officer under the Local Activism Department, Kampala District, for CEDOVIP. He is part of the team at the forefront of implementing SASA! to prevent Violence Against Women and Girls (VAWG) and Commercial Sexual Exploitation of Children (CSEC) in Kampala district.
Hassan holds a Diploma in Computer Science from Kyambogo University and currently pursuing a bachelor's degree in Public Admiration at Islamic University in Uganda (IUIU). Hassan also has experience in monitoring and evaluation and has previously undertaken research for various institutions including: Raising Voices, United Nations High Commission for Refugees, Uganda Network on Law, Ethic and HIV/AIDS (UGANET), and CEDOVIP.
Hassan is passionate about empowering women; he volunteers to support Muslim women especially single mothers to set up income generating activities in Masanafu. He also supports mosque leaders (Imams) to come up with talking points regarding VAWG prevention in their sermons. He loves sports, travelling and child care.