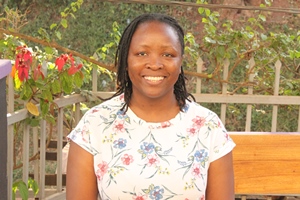 Hawa Kagoya
Executive Director CEDOVIP
---
Hawa Kagoya is the Executive Director at CEDOVIP. She provides coordination and feminist conceptual grounding, strategic thinking and oversight and coordination of CEDOVIP strategy and programs.
Hawa holds a Master of Science in Rural Development from the University of Birmingham, and a Bachelor of Arts Degree in Ethics and Development Studies from Uganda Martyrs University Nkozi. She has previously worked with Justice and Advocacy for Women and Children Uganda; Uganda Women Entrepreneurs Association Limited; Private Sector Foundation Uganda; and Sunshine Projects Limited.
Hawa is passionate about the wellbeing of women and girls. She also believes that the rights of women are human rights and should be treated as such; and is committed to building and strengthening teams to create a safer and happier environment for all.