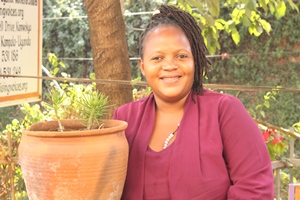 Nakirijja Grace Lwanga
Senior Program Officer
---
Nakirijja Grace Lwanga is a Senior Program Officer at CEDOVIP. Grace holds a Bachelor's degree in Conflict Resolution and Peace Studies from Kampala International University, Uganda Diploma in Management from Uganda Catholic Social Training Center and UK Diploma in Business Management. Grace's work at CEDOVIP involves enhancing capacities of communities, duty bearers, rights holders and Government officials to protect girls and women from domestic violence in Kampala District so as to promote domestic- violence- free urban communities.
Grace is very compassionate, her feelings of love, kindness towards others makes staff feel loved and cared for.
Previously she spent 13 years with MIFUMI project, working to protect women and children from violence and abuse, and was responsible for ensuring that survivors of violence were safe and their needs catered for. Grace is really committed to promoting the rights of women and girls.