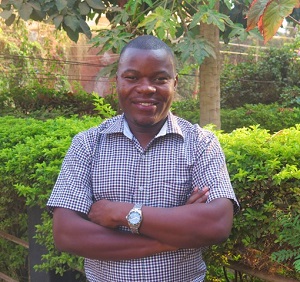 Paul Bbuzibwa
Senior Program Officer
---
Paul Bbuzibwa interned with CEDOVIP for a year before becoming the Program Officer for Local Activism.
Paul holds a BA degree in Social Sciences and certificates in Economic, Social and Cultural Rights in Counseling from Makerere University, and a certificate in Human Rights from Youth for Human Rights International. He works directly with community activists to spearhead grassroots efforts in preventing VAW.
Paul is an all round person, who is devoted to learning new things. His greatest strengthen is inspiring men, women and youth to become activists to prevent violence against women. Paul is pursuing a Master's degree in Social Sector Planning and Management.
Before joining CEDOVIP, Paul worked as a Counselor in Kalisizo Hospital and as a Community Development Officer Intern in Rakai district. Paul aspires to influence communities to treat men, women, girls and boys as equals.