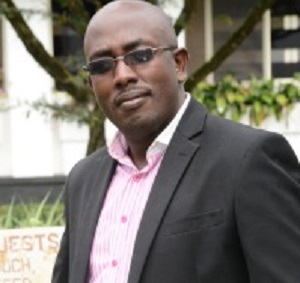 Sabila Benjamin Mark
Program Officer, Kween District
---
Sabila Benjamin Mark is the Assistant program officer (local activism) for Kween district. He is responsible for the activities CEDOVIP carries out in Kween district,
including but not limited to training, follow up and monitoring of community activists, drama groups, opinion leaders, local leaders, police officers and
other stakeholders to get them talking about VAWG, human rights, FGM and POWER.
Sabila is an all-rounder who takes initiative to complete his tasks and a natural activist who loves to initiate and sustain debate, especially on issues around fairness in relationships. Before joining CEDOVIP, Sabila worked at Vision Group as a sub-editor (copy-editor), editing and designing New Vision, Saturday Vision, Sunday
Vision and TOTO children's magazine.
Sabila is heavily inclined to communications, education and training. He hold a Bachelors of Arts in Education, specializing in English language and Literature in English from Kyambogo University in Kampala.
Sabila is also passionate about charity work, having also previously worked with Children of Hope, a charity organization in neighboring  Kenya. He also loves working in multi-cultural surroundings with interest in languages, aesthetics, literature and sports.