The Parliament of Uganda held the first ever Women's Parliament on Tuesday, 7th July 2015 in the Parliament Chambers. The Women's Parliament was held under the theme: "Women Participation and Empowerment: addressing the Challenges of CEDAW Implementation". The aim of the Women's Parliament was to provide a platform for dialogue on gender issues. The event was organized by the Parliament of Uganda in collaboration with Uganda Women Parliamentary Association and funded by the European Union through the Westminster Foundation for Democracy.
The event attracted over 200 delegates comprising Members of Parliament, Development Partners, Ministries, Departments and Agencies (MDAs), Local Government, Civil Society Organizations (CSOs), Media, Academia, Faith based organizations, women from the grassroots, and students.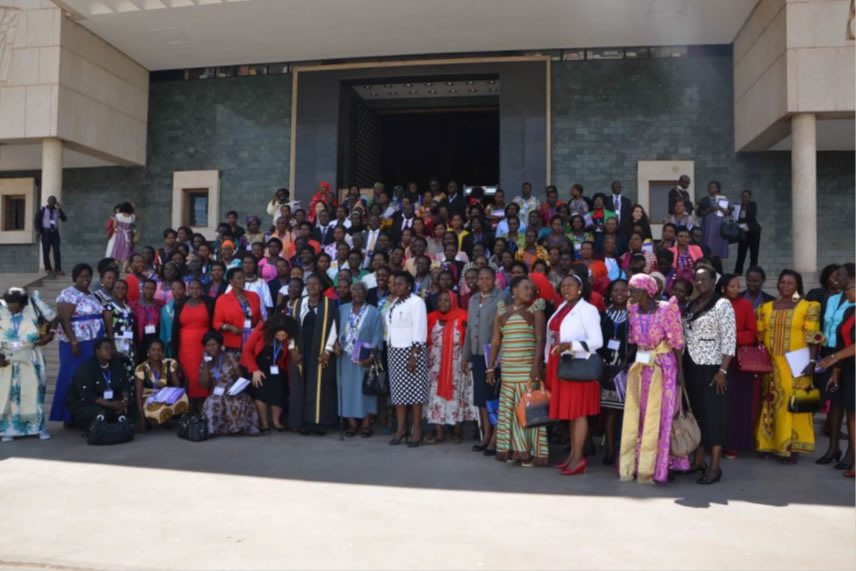 The Women's Parliament was the first of its kind and Resource persons were drawn from among the sitting members of Parliament and representatives of Civil Society Organizations (CSOs) and government ministries.
The presentations and discussions revolved around the implementation of CEDAW related legislation with focus on achievements, challenges and way forward noting that Women and girls were still faced with a number of challenges that had to continuously and collectively be addressed by various stakeholders. CEDOVIP was selected to present on the status of implementation of the Domestic Violence Act 2010 noting among other things;
• The need to prioritize budget allocation to spearhead awareness campaign, training for law enforcers, monitoring of implementation, establishment of public safe shelters, and enactment of required legislation and coordination of all actors.
• Review of the penal code, enactment of sexual offences bill, marriage and divorce bill, succession and inheritance bill, and allocation of resources in various sectors.
A full report of the debate on the presentations is here attached for more information that will be tabled before Parliament for further debate and action.
Download a Report here